Your Best Chinese Private Sourcing Agent
Over 50% of the world's products are made in China. It is providing good quality merchandise at low cost. A wide range of products makes it very difficult to choose the right ones with reasonable price but with the help of good sourcing agent, the buyers can save time on finding reliable factories and get lower prices than dive into the market themselves.

Good Language Skills
Our sourcing team are all well educated in colleges and have years experience of working with foreign buyers. Your requests and demands will be understood in real time perfectly.

Several to 1 Service
There is a whole sourcing team working for you to have the most suitable solution to your requests.

Big List of factories
15+ years experience of products sourcing, Yiwu market researching and purchasing, working with
2000+ direct factories.

Free Quotation
No matter your order is big or small, we always send quotation for free.

Quality Guaranteed
We make sure the suppliers are responsible with quality issue. Our quality control and inspection also makes sure the quality issue do not happen on your end.

Short Sourcing Time
We will get back to you in hours after receiving your sourcing request. The quotation will be sent to you normally in 2 working days.
What We Do as Your Private Sourcing Agent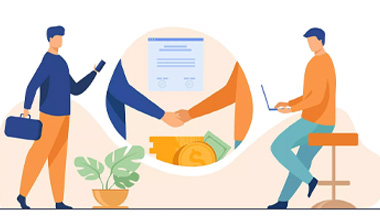 100% Confidential Policy
The profitable products are easily copied by your competitors. We sign NDA to protect your ideas and products by law. RND is able to minimise the risk of information leaking and copying.
Various Products Sourcing
We are located in Yiwu city which is the biggest wholesale market in the world. More than 2.1 million items can be found in one place. We are also sourcing from the main industry production centers of China. Basically any product can be found by our team. New products can also be customize made by us.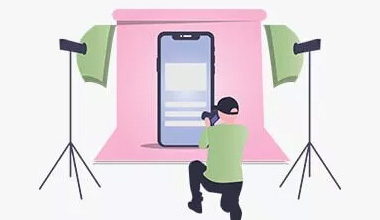 Free Photography or Video
Photography service for products we sourced is for free. There are normally 5 photos with white back ground for Amazon.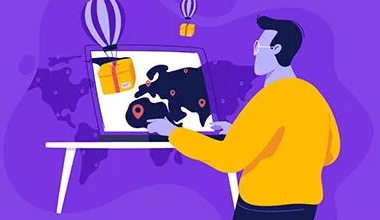 Dropshipping or Bulk Shipping Optional
Dropshipping service to your end consumers or bulk shipping service to FBA, 3PL or your own warehouse.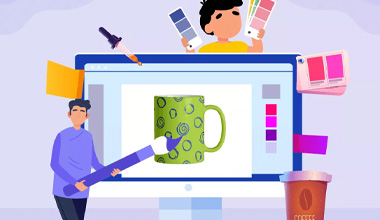 Product Branding
Branding the products makes them more profitable and prevent prosecution from malicious competitors.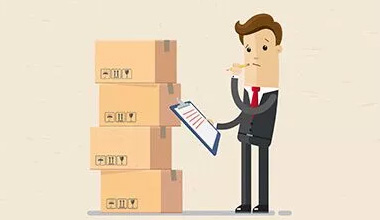 Quality Control
Our quality control and inspection service make sure there is no quality issue when you are selling.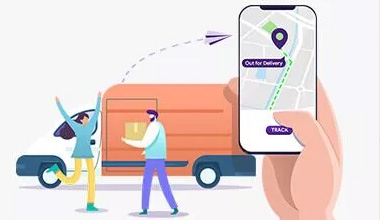 Fully Updated Service
Our team keeps updating you the process of the order. You will have a very clear picture of how the order is going on.
Worldwide Shipping
We send container and loose cargo to FBA,3PL or your own warehouse through air, ocean or train by the most secure and economic way.
After-Sale Service
We make sure all of our suppliers respond promptly if you have any issue after receiving the orders. There is a satisfied solution whenever there is a problem.
What Is The Sourcing Procedure?
STEP
1
Send us the products links or photos and details.
STEP
2
Our sourcing team will reach out different suppliers to figure out the most suitable ones.
STEP
3
You will receive the best quotations we choose.
STEP
4
Let us know which quotations you want to go with.
STEP
5
We order and send samples to you if necessary. Or we can confirm the details and start ordering straight away.
STEP
6
After you receiving and checking samples, confirm with us the details of the order, including order quantity.
STEP
7
We negotiate with the supplier about the final price, production time, etc.
STEP
8
We send you the invoice of the order by which you send the deposit to us to start the order.
Products Sourcing Service Pricing
No upfront fee before the sourcing service. We only charge when you are satisfied everything with us from sourcing, quotation, order following to shipping.
We are committed to source high quality products with a best possible cost via a complete transparent process. NO HIDEEN FEE will be charged.
| Order Amount | Service | Fee Payment Term |
| --- | --- | --- |
| Less than $1,000 | $100 | 100% payment up front |
| $1,001-$3,000 | 10% | 100% payment up front |
| $3,001–$6,000 | 9% | 100% payment up front |
| $6,001-$10,000 | 8% | 30% deposit and balance before shipping |
| $10,001-$15,000 | 6% | 30% deposit and balance before shipping |
| $15,001-$20,000 | 5.5% | 30% deposit and balance before shipping |
| $20,001-$50,000 | 5% | 30% deposit and balance before shipping |
*Tips: If the order value is far more than $50,000/deal, please contact us to enjoy a discount on the service fee.
Sandy

5.0
RND company is one of the best companies that we have cooperated for many years and we can trust.They always help us find the best quality and the best prices in Yiwu market. Their delivery time is very quick.The whole team of RND company is friendly and looking for the best for us. Because of covid situation, we can not travel to China now. We are having a lot of help from this company.RND you are the best ❤️
Mariusz

5.0
We've been working with RND for more than 10 years. They make my sourcing and purchasing from China much easier and save lots of time and money for me. Nick and Riona took good care of my whole family during our trip in China. They also visited us in Poland in 2013 to attend a China trade show in Warsaw. I've put a couple of my contacts and friends in Poland to RND who did their work perfectly. This is a partner for work and real friend for family.
Kip

5.0
RND has been our sourcing agent for 7 years. They make everything super easy for us. They take care of everything in China so all we have to focus on is selling the items once they arrive.
Des

5.0
I have dealt with RND since 2007 in my roll of importing goods to Australia from China.During this time I have always been treated with utmost respect and with my many visits to inspect factories I felt like one of the family.RND is helpful in that all my request were dealt with promptly and in a professional manner.To anyone looking to use the services of RND I can thougherly recommend this company along with the owners knowing you will get great honest service.
Paul

5.0
We met Riona in 2018 in Yiwu, China. One of our most successful Amazon colleagues introduced their team to us on our trip in China. We thought it wouldn't hurt to see one more sourcing agent at the very begining. Then we started the first trial sourcing order, after which we started bundling the first DIY product and after developing the first new product, etc. With their dedicated work, we've been very competitive on Amazon and looking for more sales on other sites now. Well done, RND.
Nir

5.0
My partner Nick from RND offers an end to end global sourcing service to Nexus Gold company looking to leverage the capabilities of the Asian supply markets with a strong focus on delivering savings to our clients' bottom line. Nick works exclusively for the benefit of the clients. With dedicated local teams, RND covers the full sourcing cycle including market analysising, supplier qualification, supplier auditing, sample development, negotiation, selection and purchasing order management (quality and logistics). Nick understands the challenges involved and work in partnership to address the risks and deliver results to the bottom line.
No. 52, North Jinlin RD, Niansanli Industrial Park
+86 13858941517
+86 13858941517
SQUALL660
m.me/nickbriant007
INFO@YOURCHINAGENT.COM