11 Tips for Choosing the Right Logistics Partner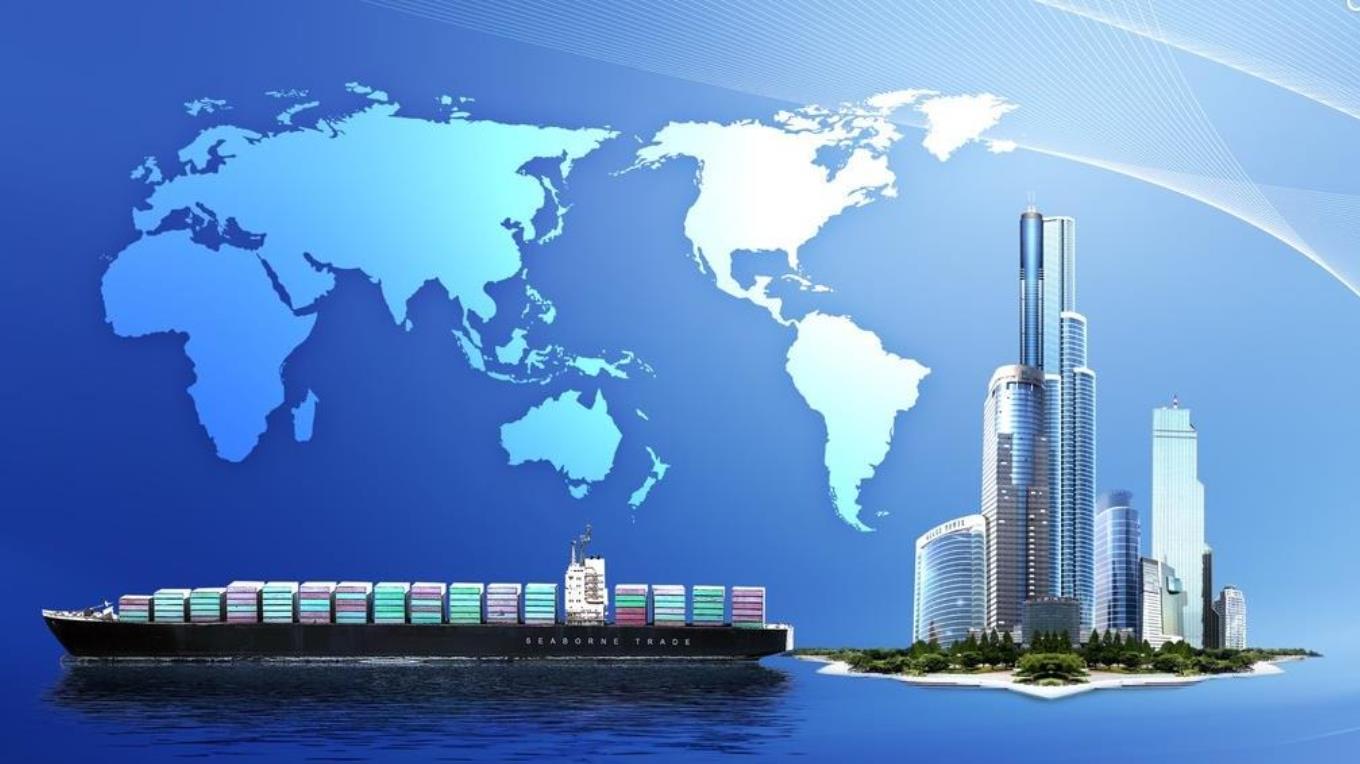 As we all know, logistics plays a key role in a booming e-commerce business, involving supply chain management and order fulfillment to get orders to customers.
Therefore, working with a reliable logistics partner is absolutely crucial, considering the efficiency, effectiveness, and safety of transport management on the road.
Reliable logistics partners will use their expertise to help you simplify your business. It will cope with your business expansion and reduce risk and cost with the best solutions involving transportation, warehousing, distribution, shipping, and receiving.
Although you will come across many logistics business entities, choosing the most suitable logistics company is not an easy task. You must consider many factors before deciding on the right partner. what are these?
We'll detail the list and detail the best tips for choosing the most suitable logistics partner.
Hope you find some insightful ideas to start working with the right logistics partner. let's start
How to Prepare to Identify the Right Logistics Partner?
To determine the best logistics partner, you must first understand your business needs and the logistics services you expect. To ensure the validity of your checklist, you must understand your current freight logistics, supply chain, shipping routes, freight costs, performance reviews, and relationships.
Find out which parts of the current logistics providers do not meet your needs and find out which logistics provider you are looking for. You will learn about the service levels of logistics providers that are right for your business. Also, you have to consider business growth. Finding the right logistics partner is not easy. Your best bet is to choose a supplier that can handle your business expansion.
You can develop a plan for selection criteria, taking into account your business needs. That means you have to figure out how to evaluate logistics providers. For this process, you can hire a consultant to help with the selection process. Finally, you choose to narrow down your selection. A small selection of potential logistics companies is available for you to choose the one that suits your business. Remember to negotiate hard with them to ensure you get the best service on your limited budget.
Checklist for Choosing the Right Logistics Partner
1. Areas of Expertise
There are various types of logistics providers, including shipping, warehousing, distribution, shipping, and receiving. Not all logistics companies offer everything. Most of them will have their own expertise in some field. Try to match your needs with the logistics provider's services and expertise. Make sure the logistics provider's expertise is best for your business.
In addition, there will be a set of features to meet your short- and long-term needs. For example, if you need a transportation-based logistics provider, you need to dig deep into the capabilities of related service providers, including vehicle distribution, access to special truck assets, cranes, etc. You can ask relevant questions to logistics providers to understand their basic business facilities. Learn about solutions to meet your short- and long-term business needs.
2. Company Sustainable Development
The sustainability of your logistics provider is critical to your business. Therefore, you must work with a company that has long proven successful and sustainable. Stable business partners will be allowed to respond to all possible emergencies and urgent needs.
Try working with financially sustainable businesses for the best logistics solutions. Remember to review payment history and financial reports for past years. Try to identify sustainable partners and continuously invest in facilities, equipment, and human resources for the best logistics solutions.
Try to figure out business expansion plans to understand supplier sustainability. You can create your own business growth plan. Make sure you can maintain a long-term stable partnership with your logistics provider.
3. Reputation
Credibility is critical if you want to build a long-term logistics partnership. Make sure the partnership can be tested. To find a reliable logistics partner, you must investigate whether the service provider tends to deliver on its business promises with integrity. Time will tell if your company has a good or bad reputation with its customers, suppliers, and business partners.
During the market research phase, you can find online customer reviews, social reviews about logistics services, business promises, and even marketing campaigns. On the one hand, remember to double-check that the price offered by the supplier is below the market price. Learn about all the factors that lead to lower prices. On the other hand, try to work with a reputable logistics provider with a limited budget.
4. Location Network
In fact, the location network of your logistics provider determines the expansion or distribution of your business around the world. A competent logistics partner will provide you with a strategic approach to meet the distribution needs of your business with optimum efficiency.
For example, you need a cross-border freight forwarder who can deliver your package to South Africa within 1 year. Then you need to identify candidates who already have a business network in the country or continent. Will anyone build their network in the area in time?
The right logistics provider will surely provide strategic solutions to meet your business expansion. They have a network of location facilities and are able to open new locations to meet your specific needs.
5. Customer Service
Does the logistics provider provide excellent customer service, quick response, smooth communication, and effective solutions to urgent problems? These elements are key to determining whether a logistics provider is prioritizing its customer service. Often, it's hard for you to identify their customer service early on. But you can still do something.
There is no doubt that all candidates will claim excellent customer service. But what about the facts? Let their customers tell you the truth. You can ask them for references, especially from customers in similar industries and needs. Find out how their customers feel about their logistics provider's customer service, and you'll have the answer. If customer service has been great, this company seems to have established a mature customer service system in the industry over the past few years.
6. Safety
Do logistics providers feel safe? It is undeniable that you must pay attention to the security awareness of your logistics provider. This is absolutely crucial when deciding on a logistics partner. A deadly fire in a transit warehouse can take a huge toll on your business. Try to check the security awareness of the logistics provider, as well as related facilities and even security management.
A good logistics company will regularly conduct safety training for employees, place safety warnings in appropriate places, regularly inspect their facilities, and set company-wide safety standards in accordance with the country's industry safety rules and regulations. Ensure that your products arrive at their destination intact during the operation of the logistics service provider.
7. Technology
Are logistics providers equipped with the latest technological innovations to provide efficient and effective services? In fact, the technology used by logistics providers is related to your business and the shopping experience of your customers.
Generally speaking, logistics companies should be equipped with the latest technology to provide customers with efficient and transparent services. They can take advantage of technologies such as warehouse automation, cloud computing, and web-based booking and tracking systems. These technologies will help them provide error-free and consistent service along with fast reporting and an efficient distribution system. You can access timely information on the whereabouts of your products at any time.
Choose a logistics provider with excellent automation technology. It will reduce your shipping costs and increase efficiency. For example, you work with a logistics company that can integrate its business systems with your ERP. It enables a seamless integration. You can submit an order at any time. You can also track where and when your orders are processed, packed, picked, and shipped. A logistics provider with extensive technical expertise is sure to benefit you enormously.
8. Price
Is pricing transparent? Are there any hidden charges? The price the logistics provider charges is a key metric for you to consider. You must track the price of each delivery before making a final decision. Usually, the fees charged by logistics companies should include transportation fees, delivery fees, storage fees, pickup fees, shipping fees, account opening fees, and monthly minimum fees.
When you get offers from candidates for your long-term partners, you can find out the best offers for your business. Find out what they will charge you before using their services. Remember to never ask the price first. You have to combine its price and quality of service to decide if it is worth your money. Never just think about the price.
9. No Subcontractors
Will the logistics company do it themselves? In fact, there are many logistics companies that don't keep their promises. They only advertise logistics services and subcontract to other small or local carriers or entities.
In this case, this is completely the wrong way, as the subcontractor will only listen to the contractor. Communication will be difficult. Logistics operators will control and operate the entire distribution network from pickup to delivery.
When looking for a reliable logistics provider, try to avoid using logistics subcontractors as their services can go wrong.
10. Freight Management
How do logistics providers manage shipping costs? How does it respond to changing market demands? Often, a good logistics partner can respond quickly to changing market demands. It may provide a quick and efficient solution to the client's specific situation. They can coordinate according to the client's needs. They can even provide their clients with customized services and tools based on their business needs.
In addition, good logistics providers should know when they have to raise or lower costs based on changes in the economic environment and business. For example, trucks can be more expensive and scarcer during the harvest season due to higher market demand. They will plan for seasonal and regular market changes.
11. Efficiency
How soon will the logistics partner process your order? How long does it take to ship your order to the customer? In fact, efficiency is related to your business and the satisfaction of your customers.
Efficiency refers to the time it takes a logistics company to pick, pack, and deliver to its destination. The shorter the time required, the more efficient the service. For logistics companies, shipping routes and shipping methods play a key role in order delivery.
Communication also affects efficiency. You can view the communication channels of the logistics provider. The more it offers, the more options you will have to keep in touch with it for better solutions.
All in all, choosing the right logistics partner is a challenging task. You have to do your homework, first set your metrics, then go through the checklist to work with the right logistics partner. Given the list listed, there are many factors to consider. We have listed the main factors in this blog, and hope they will help your business. You can include some of these when deciding to switch your logistics provider. If you are still stuck on these metrics, please consult a relevant advisor. Of course, they will help you.
We want you to work with the most suitable logistics provider through the list and simplify your business in supply chain management and product delivery. Now, it's time to reconsider the services of your current logistics provider.
The above details the tips for choosing a suitable logistics partner. A freight forwarder can help you solve this problem very well. If you want a freight forwarder to help you with your business, please
contact us
.
RND is a professional
sourcing agent for Chinese products
. Founded in 2007 by Riona and Nick, located in Yiwu, China, the world's largest international wholesale market. Every year, thousands of buyers come to the Yiwu market to purchase and purchase. We started working with Amazon and Shopify sellers 6 years ago on product sourcing, development, bundling, packaging, manufacturing, supplier management, FBA shipping, and more. With our help, more and more of their products become Amazon's top picks and bestsellers.