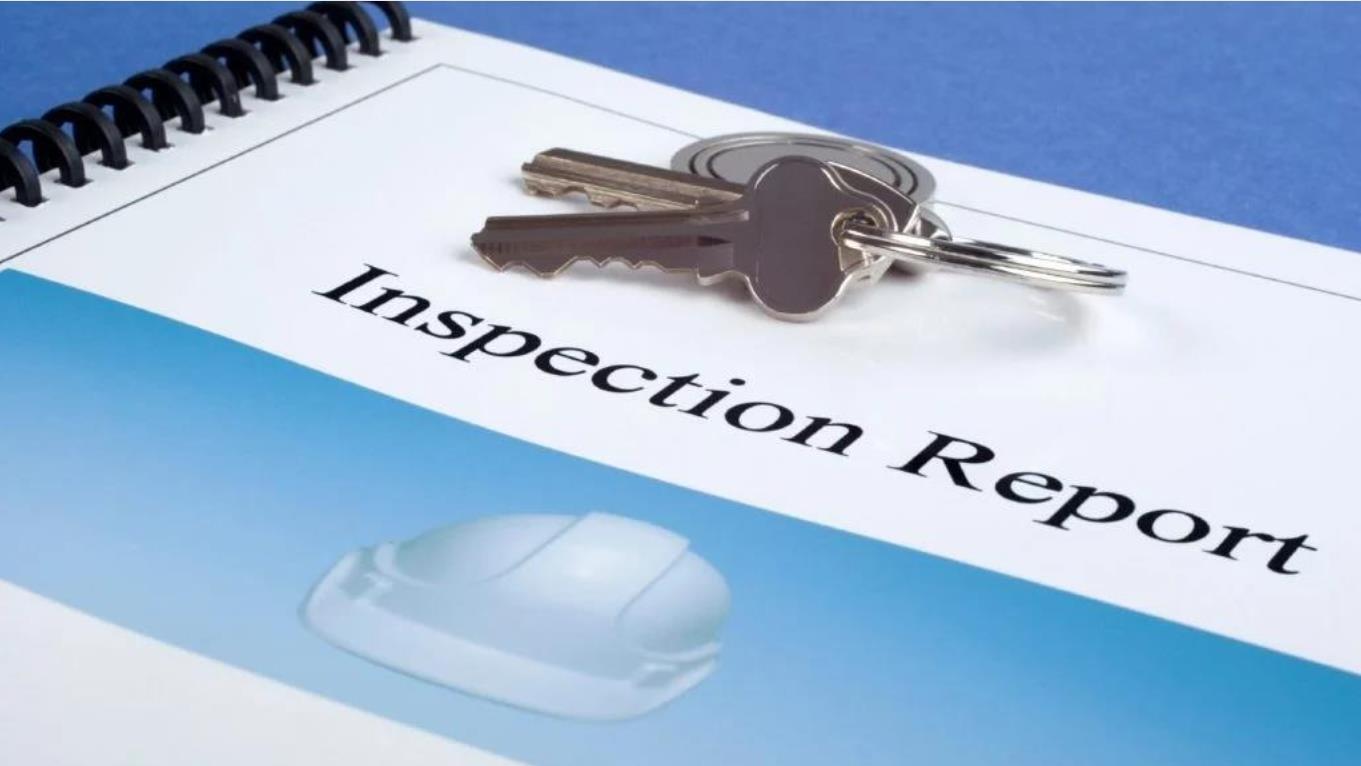 Several factors need to be evaluated during the manufacturing process. These factors are based on customer requirements. Each factor determines the quality of the product. It is necessary for manufacturers to comply with these factors. They are obligations that the supplier cannot exclude. Production is considered productive if the requirements are met.
Customers use different ways to understand the quality of a product. Each method is applied according to the type of production in progress. One of the ways is to inspect the product. Inspection is an important part of any manufacturing process. It gives you insight into how your product is made. This will assess whether the product is manufactured as required.
What is China Inspection Service?
China is the largest producer of goods and the cheapest. However, if you are recruiting suppliers from China, then you should choose China Inspection Services. This is essential because you need to know if your product is made the way you do.
Why is Product Inspection Required in China Before Sending to Amazon FBA?
Here's why you need to check your products in China:
1. Amazon May Suspend Your Listing
Quality parameters are the reason why you should check your product in China. Amazon has quality inspection parameters. These parameters test the quality of the product that Amazon will accept.
Unchecked products and shipping them to Amazon will result in low-quality products. As a result, people who get these products will ask for a refund. If your refund rate exceeds 10%. This will cause Amazon to send you a warning. You must pick up your inventory from Amazon to separate defective inventory. This will shorten your profit margin. Your reputation will go down as people will return your product.
2. The Nature of the Manufacturing Process Always Produces Some Defects
During the manufacturing process of your product, you will be exposed to manufacturing defects. This deficiency arises due to exponential demand for the product. During the manufacturing process, mechanical failure can be the main cause of manufacturing defects. If the machine does not work properly, it may produce defective products. These products may cause problems later in the market if left unchecked.
3. Suppliers May Cut Corners
There are several trading companies in the market that claim to be manufacturers. Hiring these companies increases the chance of defective products.
These companies send quality samples to customers. They do this to get approval for shipment. The companies cut corners in the manufacturing process after obtaining approval. They do this to save on material requirements and thus reduce costs.
However, when they charge customers, they still include the market cost of the product. Leaving these products unchecked may cause shipping problems. Suppliers can state that this is a non-refundable mechanical failure.
Should I Undergo a Full Product Inspection or a Partial Inspection?
Below is a comprehensive view of conducting full and partial product inspections:
Local Inspection - Finds Many Defects
You can choose a partial check or a full check. During a partial inspection, the inspector may encounter several defective products. For example, out of thousands of products, you will find 15 defective products. Does this mean you will find 150 defectives out of 10,000?
This number can never be determined, which is why it is risky.
Local Inspection - Few Defects Found
Inspection can result in no defective product being found at all. It is very likely that the selection of products to check is ok. This is one of the main disadvantages of doing partial inspections.
However, according to the inspection report, you will receive the product and send it to Amazon. Once this is done, the customer may return your product if it is found to be defective.
Choosing a partial inspection can help reduce the substantial cost of a full inspection. Since not all products are inspected, the risk of selling defective products to customers is high.
This can lead to a decline in your reputation in the market. Why? Because you will be sending products with a "checked" label. Customers who will return the product will give your brand a bad review. This will result in a loss of your market presence.
Comprehensive Inspection
Selecting a full inspection may result in the use of additional resources. However, a complete inspection will provide accurate information about the manufactured product. You can obtain an accurate quantity of defective products. You can also ask the manufacturer to replace them.
It takes more money and time to do a full inspection. You cannot expect this check to complete before the completion time. By doing so, you can cut corners yourself. This can be achieved by minimizing the number of product evaluation factors.
This will save you the hassle of sending products on Amazon and getting refunds. It won't cause you to lose your profit margins and reputation with your customer base. If you want to save money, you can opt for partial inspections. Selecting partial inspection increases the risk of defective products entering the market.
Payment Terms for Inspection Services in China
It's time to pay for China Inspection Services and you should exercise caution. If you pay before the inspection, the inspector will make no effort to provide you with an accurate inspection report. If you intend to keep the full payment after the inspection, the inspector may not be motivated enough.
Also, he will complete the inspection in a short time in order to get paid. Therefore, it is recommended that you decide the effect partition of the payment by yourself. You can pay 30% first and then 70% after the inspection is complete. This will build a relationship of trust with your inspector. Because you will pay 30% of the inspection fee upfront.
It will also allow inspectors to check their operability. That's because they need to have a remaining payment and it will work effectively.
Why Choose RND to Perform Product Inspections on Your Behalf in China?
There are different quality assurance and inspection companies to choose from. But choosing RND is a viable option. The reasons are as follows:
High Integrity
RND works with a high degree of integrity. It provides customers with fare and upfront quality assurance inspection reports.
Their specialty is well-known in the market. Their competitive inspection service is the reason why they are chosen by many clients.
The team consists of experienced and certified quality assurance inspectors. They provide real-time inspection reports to their clients.
They also provide real-time assessments upon client request. It makes it easier for customers to get products according to their requirements.
Strong Support Team
Its strong support team is another reason why it is a viable option for your product inspection needs in China.
As mentioned earlier, the team consists of certified quality assurance inspectors with years of experience in the field.
Their support team coordinates the inspection process with the client. Their communication about the ongoing inspection process was seamless. They don't charge any hidden fees and offer upfront check prices.
Quick Report
Every client needs to report quickly during the inspection process. Any quality insurance company that needs to report to clients within a defined time frame.
That's why RND is a valid option for you. Especially when you're looking for real-time reports of products under inspection.
They have an intelligent platform that provides real-time information in a timely manner. Also, their teams follow standard protocols. These are designed to reduce defects at the reporting stage. This also comes with the ability of the team to use multiple parameters to evaluate the product.
Discuss each parameter with the client before the inspection phase begins. It makes it easier for them to provide flawless and accurate reports.
Flexibility
The flexibility of their service is another reason why RND is a great choice for you. The company offers a wide range of services that people can choose according to their requirements.
From pre-shipment inspections in China to post-shipment third-party inspections, you can rely on their team to provide a wide range of services without any defects. Also, their team was effective in checking parameters.
You can reconcile the inspection date, the type of inspection required, the number of inspectors required, and other necessary parameters.
All of this comes with upfront costs for quality control services in China, which you can easily pay at your convenience.
In conclusion
Hiring a quality assurance inspection company is critical. Especially when you import goods from different countries. You can choose a different company such as RND according to your inspection needs.
There are several parameters you should consider before hiring an inspection company. In addition to that, you need to evaluate the type of checks you need. All this can be done with the help of a reliable Chinese factory inspection service provider. If you need to contact a purchasing agency to conduct product inspections in China on your behalf, please
contact us
.
RND is a professional
China product purchasing agent
which can help you with product inspection and complete the shipping and purchasing process. We are purchasing agents, which means we can help you lower your prices. 6 years ago, we started working with Amazon and Shopify sellers on product sourcing, development, inspection, bundling, packaging, manufacturing, supplier management, FBA shipping, and more. With our help, more and more of their products have become Amazon Choice and Best Seller.